2019 Board Election Candidates
Cr Marg Attley - Mansfield Council
It is extremely important for me to nominate for the VLGA Board again this year.  To have continuation, consolidate the 5 year Strategic Plan and adhere to the new constitution would be beneficial for the future for the organisation and the sector.
I am committed to local government, having been elected to Mansfield Shire Council in 2005.  I take every opportunity to advocate on behalf of the challenges of councils and in particular, small rural councils, to influence other levels of government and relevant stakeholders.  Being on the VLGA Board has stimulated this leadership.  
I have been a Board member for over 5 years – two of those years as Vice President and currently as President for the past 2½ years.  The strategic objectives of the VLGA closely align with my own intent and purpose as a Board member, ie, to protect, advance and advocate for the importance of the role of effective local government. 
I have been honoured to work closely with the Board, the Chief Executive Officer, staff and our partners to support and collaborate to improve governance of the sector.  I respect all views, and with formal mediation training, negotiate strongly.
Please support my non-political nomination.
Cr Henry Barlow - City of Wyndham
Returning as a Wyndham Councillor in 2016, I found much has changed since being a Councillor from 1997-2008 (4 terms). Yet the autonomy and reputation of Local Government and support for Councillors are still nowhere near as strong as they should to be. 
As Mayor on three occasions and having lobbied on delegations for the Interface Councils Group, the Ministerial Mayoral Advisory Panel, and the National Growth Areas Alliance, I have highly refined negotiation and advocacy skills. 
My longstanding commitment to the VLGA is evidenced by me being VLGA Vice-President (2002-2006) and Treasurer (1999-2002). My commitment continues today as I am a member of the VLGA's Councillor Advisory Network (CAN). 
Local Governments advocate for our communities and provide services in tight funding, policy and political environments. We must also protect our autonomy and argue for more infrastructure funding and support for Councillors to do the important work we all do. 
I believe my skills and track record will help me contribute to meeting these challenges and needs as a team player on the VLGA Board. If you'd like to know more about me or my candidacy, please call me on 0428 747 839 or email me at henry.barlow@wyndham.vic.gov.au.
Cr Andrew Bond - City of Port Phillip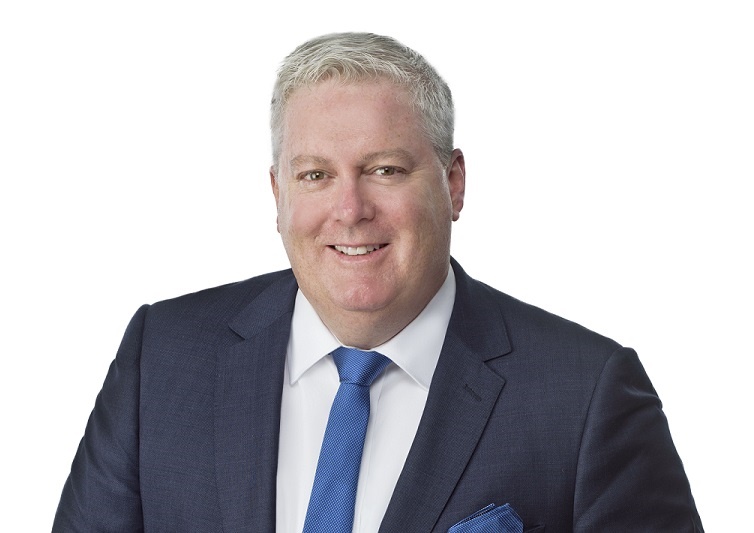 Councillor City of Port Phillip 2012-Present.
Elected to Junction Ward City of Port Phillip 2012 (Single member ward).
Elected to Lake Ward City of Port Phillip 2016 (Multi member ward).
If elected to the board of the VLGA I would ensure that the VLGA focusses its limited resources on delivery of, and advocating for,  items and agendas that are of direct benefit to the entire Local Government sector, such as a state wide waste and recycling solution, as opposed to its present direction which has seen the VLGA focus on anything but Local Government priorities. The fact that nearly half of Victorian Councils have seen fit to cancel their VLGA membership is indicative that an immediate change in the focus and priorities of the VLGA is required.
Cr Anna Chen - City of Manningham
Cr Anna Chen has been a councillor at Manningham since 2016 and is now the Deputy Mayor. She graduated from the University of Melbourne with a Master of Laws degree. As a practising lawyer and graduate of the Australian Institute of Company Directors, Cr Chen is keen to bring her legal expertise, problem-solving and governance skills to the VLGA.
She has represented Council on the following external bodies:
• Eastern Transport Coalition (Deputy Chair since September18)
• Metropolitan Transport Forum (MTF Executive)
• Whitehorse Manningham Regional Library Corporation (Chair 2017/18)
• Multicultural Committee — MAV
• Local Government Councillor Advisory Network — VLGA
• Eastern Region Group of Councils
Cr Chen values equity, fairness and inclusion and is a strong supporter of senior wellbeing, youth employment, and local economy. She believes the role of local government is more than local services delivery.  If elected, Cr Chen will continuously improve accountability and transparency for better governance, advocate for more power and responsibility to local councils.
Cr Sharon Ellis - Whitehorse City Council
For 2 years I have had the privilege of serving on the VLGA Board. During this time the VLGA has undergone significant change. The appointment of a new CEO has brought a fresh approach and the recently ratified constitution provides a new direction for the VLGA. I want to continue to be involved in this exciting new phase. 
The ongoing challenges and constraints facing Local Government, in a rate-capped environment, including increased population and density, ageing infrastructure and the ever-changing needs of our community. With pressure on our limited resources it is vital that the VLGA continues to fight for more support from the State Government. 
The VLGA must continue its strong advocacy for more Affordable Housing, improved Transport, Gambling reforms and protection for our Environment. 
With increased responsibility and accountability being placed on Councillors, it is important that the VLGA continues to provide appropriate training and ongoing support. This is my fifth term as a Whitehorse Councillor (twice Mayor). During that time I have seen many changes in the Local Government sector.
I have the experience, skills and commitment to continue on the VLGA board and I ask for your vote. Sharon Ellis - 0419397194
Cr Rick Garotti - Banyule City Council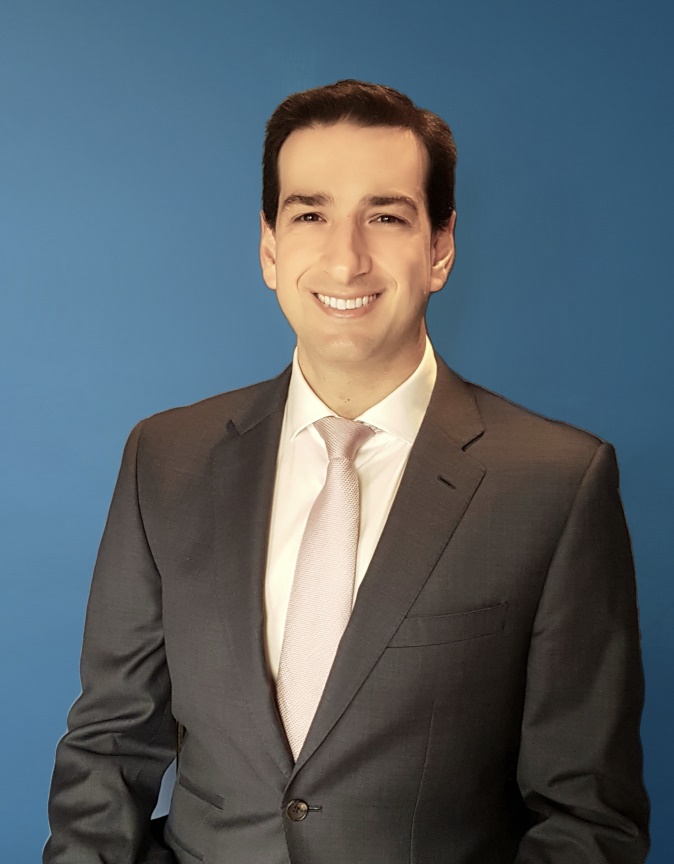 I am a Councillor on the Banyule City Council based in the north eastern suburbs of Melbourne. I was first elected in October 2012 and re-elected again in October 2016. 
I am passionate about the critical function Local Government has in delivering high quality services and amenities to our citizens. In order to do this effectively over the long-term Local Councils need to attract, retain and develop high quality, committed Councillors. I believe the VLGA must the lead the conversation within the sector and with the State Government around fostering the optimal framework to develop and nurture Councillors. If elected to the VLGA Board I will seek to drive this agenda with fellow Board members. 
I believe I am well positioned to make a good contribution on the VLGA Board with my broad experience. In addition to my role as a Councillor I currently work as the Finance Director for a large metropolitan health service where I apply my qualifications in finance, accounting and economics. I have worked as a Management Consultant at KPMG and also bring a solid understanding of the workings of government through my time in strategic policy roles with the Federal Government.
Cr Michelle Kleinert - Manningham City Council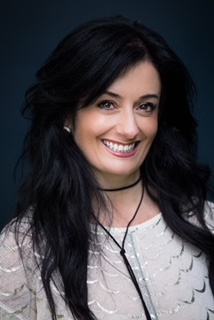 It has been an honour to serve as Vice President of this last board term. I am proud to have worked very hard to implement the changes to the constitution approved at the November 2018 AGM to reflect the sector today. As part of the new constituation ALL councillors from council members have a vote in this election, enabling a democratic selection of board members from a cross section of Local Government. 
I am not a member of any political party and am committed to represent the whole sector both rural and metro. My board attendance, dedication and relationship to staff and other board members has been exemplary. 
After much deliberation, I have decided to run again as I feel a strong sense to complete a process I felt strongly about to change. Having been on the panel that selected 2 new independent members, I am excited about the next chapter of the VLGA.
Cr David Lowe - Mitchell Shire Council
Following university, I joined a multinational engineering organization – in a technical role, then a commercial one. I spent twenty years working for three multinationals in various roles culminating as Head of European Procurement with offices in Spain, France, Germany and the UK. A role as managing director in a major UK food company followed.
I eventually entered consultancy working for a variety of multinationals.
I volunteered for Infrastructure Victoria's Citizen's Jury to design the 30-year strategy for the state and subsequently ran for, and was elected to, Council in Mitchell Shire.
Mitchell is in the unique position of being geographically large with an agricultural north and the south within the urban growth boundary; experiencing very rapid population growth with all the predictable pressures that brings. We thus have a wide variety of issues and challenges and it gives me a broad perspective of the issues facing Councils in general.
My experience allows me to bring a team approach to my role on Council as well as an analytic approach to problem solving.
Of particular interest are the relationships between Councils and the other levels of government and, as a director of the GVWRRG, the whole area of waste and recycling.
Cr Susanne Newton - Darebin City Council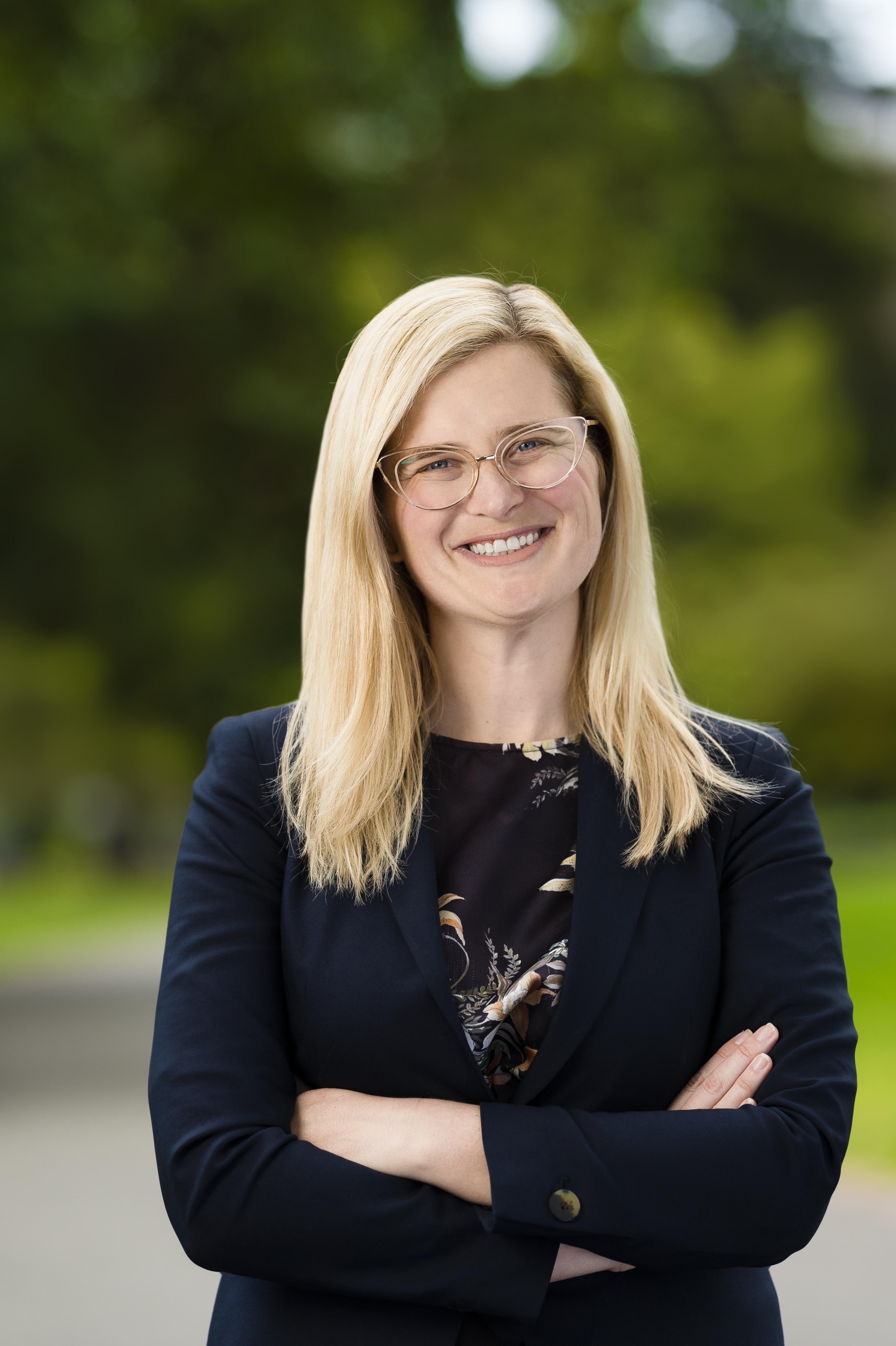 I have been a VLGA board director since February 2017. I am in my first term as a Councillor and am currently serving as Deputy Mayor of Darebin City Council in Melbourne's inner north. In my time on the board, the VLGA has gone through a transformative period of change, with the board working with new CEO Kathryn Arndt to drive a new strategic plan and review the constitution, leading to a renewed energy and focus in the organisation to reflect the needs of councillors and councils in 2019 and beyond. Working with Kathryn Arndt and the team, the board set a new vision for the VLGA: 'Our communities are inclusive, sustainable and dynamic, characterised by strong leadership and effective local governance.' I am proud of the work the current board has achieved under the leadership of President Marg Attley and I am nominating for a second term to continue to strengthen the organisation with our new independent board directors and new board. I recently successfully completed the Australian Institute for Company Directors course and look forward to continue working with the VLGA to ensure Councillors and councils across Victoria serve our communities to the best of our abilities.
Cr Georgina Oxley - City of Kingston

Hi, I'm Cr Georgina Oxley, I'm 23 years old and currently the Mayor at the City of Kingston. 
As Australia's youngest female Mayor, I'm keen to see younger Councillors have a strong voice in our Municipal associations and really drive our passion and vision for the sector. 
I was elected to Council in 2016 and over my time on Council I have developed a real passion for good governance. I'd love to bring a fresh approach to the VLGA with a different perspective and vision. 
My Vision? A united VLGA
I'd like to see the VLGA have a renewed focus on providing support to Councillors in the areas where it's most needed; whether that's independent governance advice or going to the next level in connecting Council's with one another to achieve our strategic goals, that can sometimes only be achieved together. 
Councillors from our 79 Councils need to come together to come up with a plan and agenda to really guide the sector's agenda over the coming years, because the time for just talking has long gone! 
We need real actions and measurable outcomes to help Council's face the challenges of the future; including rate capping and our recycling crisis. 
Cr Collin Ross - Cardinia Shire Council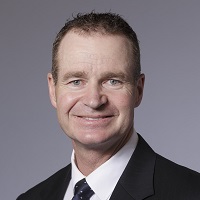 I'm a councillor on the Cardinia Shire Councillor, elected in 2008. (Mayor 17/18 and Deputy Mayor presently). I'm standing as a Candidate for the VLGA Board. I have attended 95% of all VLGA forums over 11 years. I believe the VLGA offers a point of difference as a peak body to the Local government sector that no other does. I was a Board member in the 2011/2013. I will bring some unique and valuable skills to the board. I am presently a MWRRG board member, previous Chair (twice) and delegate in the waste space. I can communicate the most up to date movements in this sector. Cardinia Shire is a growing council with 7 families a day moving in the growth corridor, a fire ranges/hills area, a food bowl and 800kms of unmade roads. I can relate to issues of all types of councils. (Metro/Interface/Pre-Urban/Country) We have taken on 'family violence', 'social housing', 'gaming applications', and 'rate capping' sustainability, with low budget options with great success. I would like to listen to your concerns and frustrations. I am an excellent communicator.  I can take your views with my experience onto the Board and strategically into the VLGA mix. Vote 1 Collin Ross.
Cr John Sipek - Moonee Valley City Council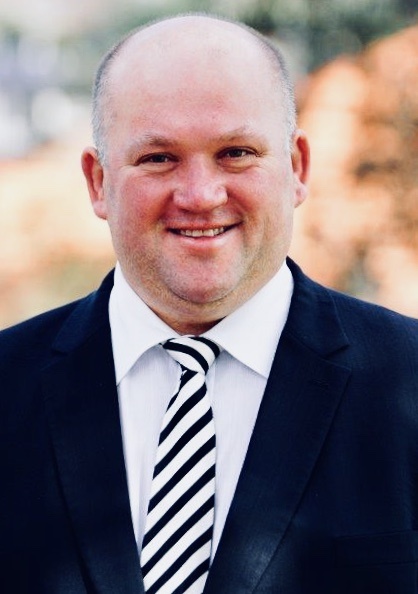 Now more than ever, the VLGA needs strong, decisive leadership.
As a professional Board Director, councillor for over 15 years and Mayor in 2011 and 2018, I have extensive experience in finance, negotiations, governance, and a passionate understanding for the issues facing all our local councils and communities.
We must tackle issues like the imposition of rate capping, the burden of cost shifting and how we fund and support infrastructure and services across our communities. These are perennial issues for all councils, and it is vital that the VLGA has a commanding voice in the debate. We need a leadership team that can work with all levels of government, not just participating in delegations; but actually, achieving real results for our communities.
Cr Lambros Tapinos - Moreland City Council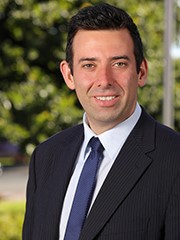 The VLGA is a great organisation, but it can be better.
I am standing for the VLGA Board because I am committed to building better communities through strong democratic Local Government. As an experienced Councillor and twice former Mayor, I know the issues impacting the Local Government sector in Melbourne and regional Victoria.
As the VLGA Treasurer, I have delivered surplus budgets to secure the financial sustainability of the association and chair the Working Group on Gambling, helping councils to prevent gambling harm in our communities. With your support, I would like to continue this work.
By working together, the VLGA can fulfil its potential to;
•    become a strong voice for the Local Government sector;
•    provide high quality accredited training, support and advice to Councillors;
•    bring research and advocacy experts together to establish a 'Local Government Think-Tank';
•    host more 'Leading the Agenda' forums; and
•    visit more councils to hear their views and concerns.
The VLGA needs to focus on providing strong leadership and advocacy particularly on good governance and implementation of the new LG Act. 
My vision is of a strong VLGA that supports Councillors, listens to their views and represents them to Government.
I seek your support.
Cr Cynthia Watson - Boroondara City Council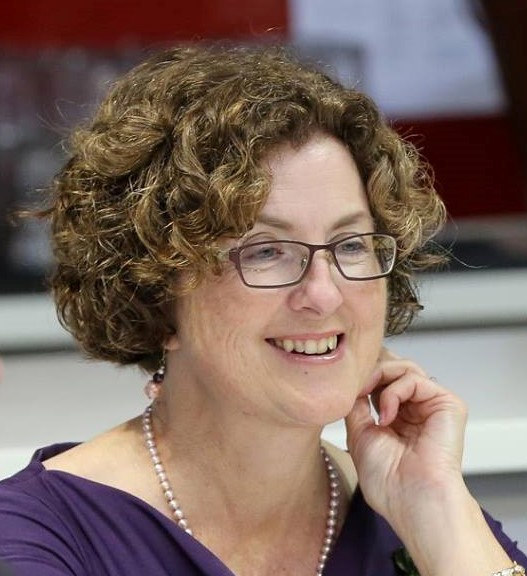 VLGA membership stands at 43 of 79 councils. I contacted the 36 non-member councils (7 metro + 29 rural) to ultimately find that the reasons for withdrawing were consistent. They expressed the view that VLGA membership does not hold a strong value proposition. Both metro and rural councils believed that there was not enough focus on 'core' sector issues. Additionally, rural councils said VLGA advocacy was too metro centric. 
I seek to build VLGA relevance, performance and to improve sector advocacy by -
1. Improving the value proposition of VLGA membership for all councils.
2. Focusing sector leadership and advocacy on 'core' issues which improve service delivery and have tangible outcomes for members.
3. Establish accountability for the VLGA Board to its members by setting KPI's, and reporting outcomes annually. When performance is measured, performance improves.
A Councillor at Boroondara, I am a qualified Urban Planner/Land Economist and Educator, and understand the dynamic interconnectedness of physical and social community capital. Serving my community continuously for 20 years, I am an innovative problem solver and experienced community leader, having served as President of several community organisations. I have the enthusiasm and commitment to build a more effective, respected and successful VLGA. 
Cr Mike Zafiropoulos AM - Manningham City Council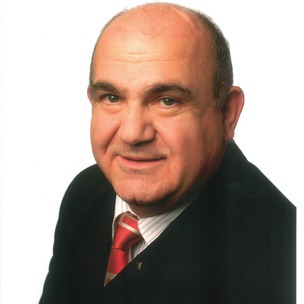 Cr Mike Zafiropoulos AM, JP has experience at the 3 levels of government at an executive level. His last position was SBS General Manager. His voluntary service is extensive and diverse, covering the arts, health, education, advocacy, philanthropy, social inclusion and community broadcasting. He has served as founding Chair of Multicultural Arts Victoria, on the Boards of the Lord Mayor's Charitable Foundation, Royal Victorian Eye and Ear Hospital, Australia Day Council and as Deputy Chair of the Ethnic Communities Council, Life Australia Day Ambassador and currently as Channel 31 Chair. He is proud to have served on the inaugural VLGA Committee (1995-96), as Chair of the Inner Melbourne Regional Association and as Fitzroy Mayor and Deputy Mayor of Manningham. His service includes several appointments on Government advisory committees, such as Chair of the Ministerial Multicultural Arts Policy Committee and the Local Government & Ethnic Affairs Ministerial Advisory Committee. In 2010 he received the Order of Australia "for service to community through executive roles with a range of arts, multicultural, charitable, media and local government organisations, and as an advocate for cultural diversity and harmony". Other recognitions include: Victorian Government's "Excellence in Multicultural Affairs" and "Best TV Documentary" for SBS.