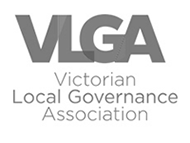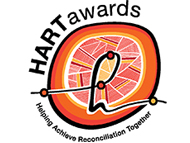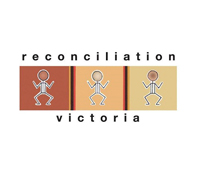 ABOUT THE HART AWARDS
Helping Achieve Reconciliation Together
The HART Awards are a partnership between the Victorian Local Governance Association (VLGA), and Reconciliation Victoria, and supported by Bank Australia and Local Government Victoria. Now in their 6th year, these Awards recognise local Victorian initiatives and champions that make a real difference in their community by contributing to local reconciliation outcomes. 
The awards recognise local governments and community organisations/groups that are Helping Achieve Reconciliation Together. Nominations should be initiatives that demonstrate Aboriginal and Torres Strait Islander and non-Aboriginal people working together, and initiatives that have contributed to strengthening relationships, respect and understanding while demonstrating a commitment to Aboriginal self-determination.
The HART Awards will be presented at an event in Melbourne on Friday 31 May 2019, during National Reconciliation Week.
All winners will receive an award. The community category winner will also be awarded a prize of $1000 to support their reconciliation initiatives. 
The short-listed and winning initiatives will be profiled in a booklet and promoted on the websites of Reconciliation Victoria, VLGA, Local Government Victoria and Bank Australia to provide inspiration for other organisations and communities.
2019 Finalists
Local Government Category
Glenelg Shire Council
Demystifying History Documentary & Combined Citizenship Ceremony
Western Region Local Government Reconciliation Network
NAIDOC 2018 Photo Exhibition Aboriginal and Torres Strait Islander Women of the West
City of Port Phillip
St Kilda Beach 2 on 2 Basketball Competition
Yarra City Council
Remember Me: A Tribute to the Stolen Generations and their Families
City of Darebin Aboriginal Advisory Committee
Ongoing commitment to the Aboriginal and Torres Strait Islander Community and Reconciliation
City of Ballarat
Ballarat Aboriginal & Torres Strait Islander Women's Portrait & Storytelling Project
Local Government – Schools and Early Years Category
City of Darebin
Darebin Schools' NAIDOC Yarning Conference 2018 Because of Her We can
Rural City of Wodonga
Koorie Champions Network Group
Moonie Valley City Council
We Walk Together, Wanganyinu Yan Djerring
Wyndham City Council
Wyndham Aboriginal Community Centre and Integrated Family Centre
Wyndham City Council
Reconciliation Action at Scale - Embedding Aboriginal Perspectives
Community Category
The Academy of Sport, Health and Education
ASHEfest
Weenthunga Health Network
Ngarrn-gakgo mangkie (hear within) program
Wurundjeri Woi Wurrung Cultural Heritage Corporation
Ngulu-nganjin (Our voice)
Bendigo Reconciliation Committee
Identifying and Addressing Organisational White Privilege
Whittlesea Reconciliation Group
Kulin Village at Whittlesea Community Festival
Balnarring Pre-School
Womin djeka Balnarring Ngargee including Book Launch